Humanity's Actual Route to a Higher Level of Existence
Simultaneously with designing the Life Path Navigation System, in my role as Cosmic Navigator, I guided and took humanity as a whole (as a unity) through the fastest and best possible route to our best possible joint life, enabling us to realize the next step in the evolution of life on Earth.
The next step is about co-creating our earthly life according to the intrinsic coherence of all Life.
The route was not on the beaten track. We have made our way, through the fastest and best possible route, by finding solutions to the blockages on the road.
On this page you can find the route we took. For each trajectory links are added to detailed information about that trajectory.
(The newest trajectory is at the top, the oldest at the bottom.)
Building a Higher Existence (from July 2015 to the present)
May 2022:
Let's make waves together! A faster route to the best possible life for everyone

AUGUST 2020
Adjustment of life plans: taking the slowness of matter into account

APRIL 2019
Start of a new trajectory: finding solutions to old problems
Adjustment to the system: eliminate unwanted influence between dimensions

FEBRUARY 2019
Adjustment to the life plan - unconscious automatic reactions
Part of the trajectory: living from a new reality - June 2015 to June 2017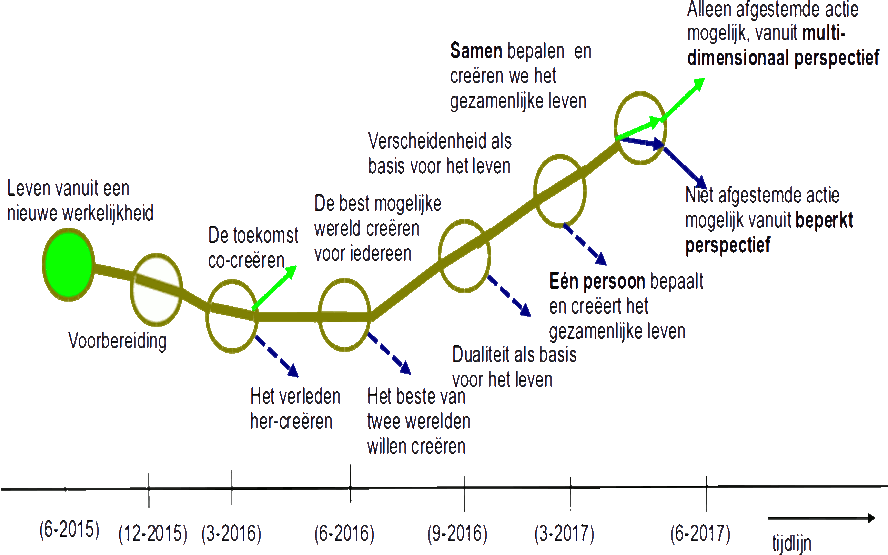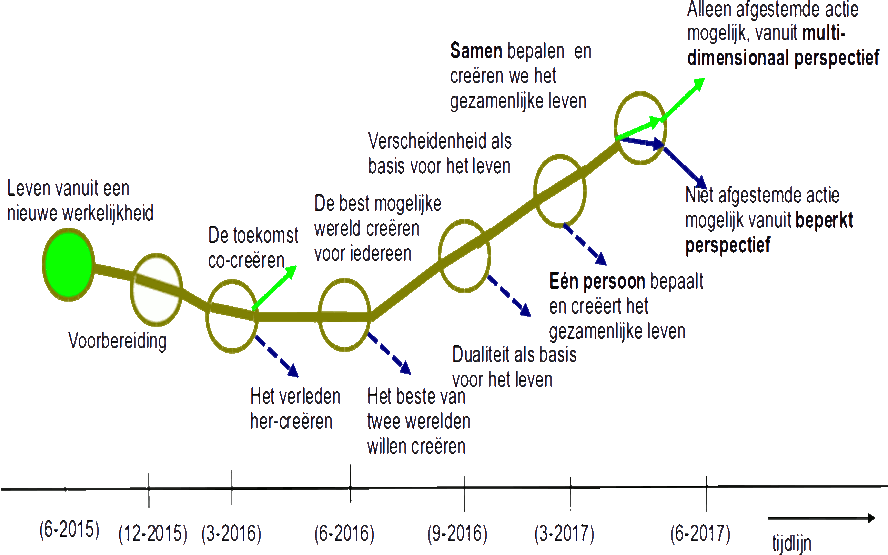 MARCH to JUNE 2017
Adjustment to the system - information separation
SEPTEMBER 2016 to MARCH 2017
Adjustment to the system - how do we shape our shared life?
JULY to SEPTEMBER 2016
Adjustment to the communication- and information system for the completion of the 'old' life
MARCH to JUNE 2016:
Creating the best of both worlds, or the best possible world for everyone?
DECEMBER 2015 tot MARCH 2016
Co-creating the future instead of re-creating the past
JULY 2015 TO DECEMBER 2015
The transition phase (from December 2004 to June 2015):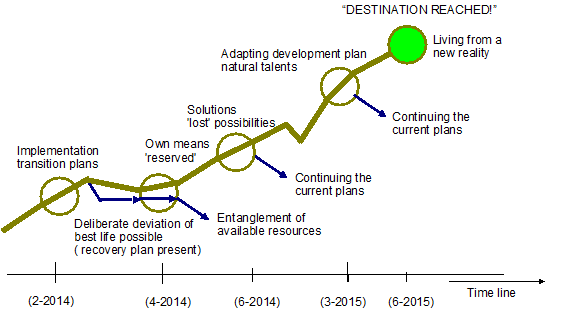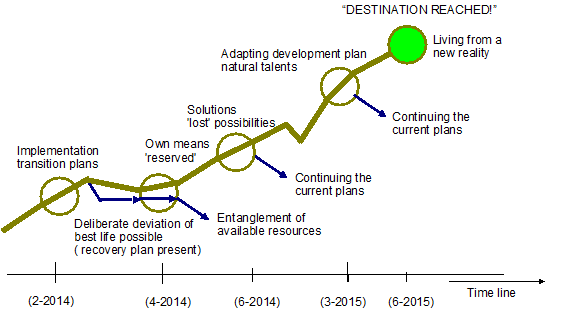 MARCH to JUNE 2015
"Destination reached": living from a new reality
JUNE 2014 to MARCH 2015
The battle for the best life possible
MARCH 2014 to JUNE 2014
Aligning available resources for the short, medium and long term
How do we shape the evolutionary transition? (from December 2004 to March 2014)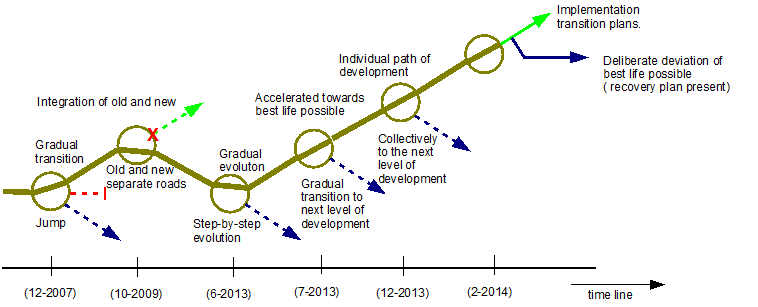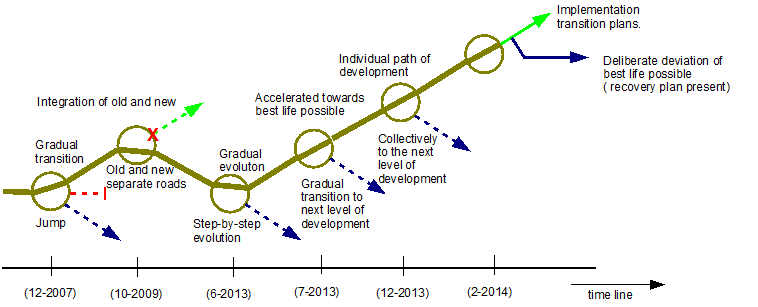 DECEMBER 2004 to MARCH 2014
Where do we come from? Where are we standing right now? Where are we going?
Parts of the trajectory
SEPTEMBER 2014
Balancing life across and through all levels of multidimensional life creates a better balance in life as a whole
OKTOBER 2013
Milestone reached: the necessary preparations for individual and collective level have been completed. Next phase: renewal of society.
AUGUST 2013
Making the most of the multidimensional possibilities for solving bottlenecks, by taking the human ideas as the starting point
JULY 2013
From now on, with the next step everyone is building the best life which is possible within a multi-dimensionally functioning whole
JUNE 2013
Being aware of the cohesion between the various layers (dimensions, aspects) of your life